Artificial grass conquers nature at home and in the garden.
The big news is called Fivestargrass: the quality brand of a new generation of products, with everything needed to ensure the perfect insertion of synthetic grass in the environment. Fivestargrass gives a feeling of "green" comfort to your living space: "forever green". Choose the practicality of synthetic grass for the home and garden and include it in your general catalog and among the services offered to customers. Fivestargrass is ideal for any type of project, as it adapts perfectly to all needs.
A new meeting that will not leave you indifferent. A comfortable green carpet. Fresh as the morning, smooth as silk. One season after another, always green and bright, indifferent to the vagaries of the weather.
The high quality of the materials, the natural aesthetic effect, the absence of maintenance make Fivestargrass mantles an ideal solution for urban furnishing, the flooring of recreational and sports areas, the setting up of gardens and terraces.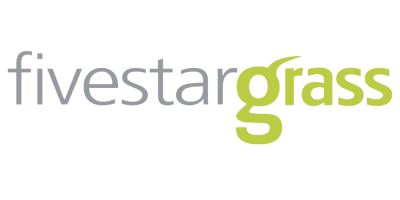 From every point of view, the best in the field
• Cutting-edge technology in the synthetic grass sector: 3 types of double shades available with different filler materials.


• New generation of synthetic turf with superior properties.


• Subjected to stringent quality and safety tests, compliant with health and environmental requirements.
• Suitable for all needs: at home, in the garden, for professional projects.


• Available only at Fivestargrass stores.


• Complete and effective commercial and practical assistance: product information, technical installation, marketing, free training and availability of free advertising material.


• Excellent guarantee conditions (minimum 10 years for the inalterability of the color and resistance to UV rays).